Educational Visits
Caerhays runs a programme of tours of the home farm, gardens and associated estate businesses with local schools. Other schools make regular independent visits with their students to study local wildlife and fauna. These visits to the home farm are provided entirely free to the schools involved as part of the estates involvement with the Countryside Stewardship Scheme which is designed to promote educational access to Caerhays Farm.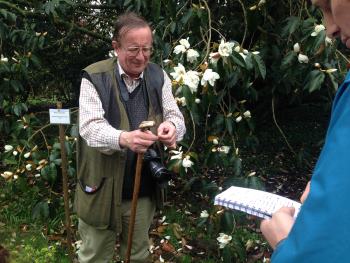 The Estate is very happy to encourage other visits by schools, university groups or other educational institutions to the home farm under the Countryside Stewardship Scheme. To ensure the visit is free of please contact the Estate Office for a stewardship educational visit form which needs to be completed and returned please before the visit.

Other similar school or university groups who wish to visit the gardens or other parts of the estate for educational purposes may well be able to do so at a reduced cost. This will again depend on precisely what is required and how far estate staff will need to be involved.
Click to view a short video about a recent school visit to Barton Farm.